Backup Camera Installation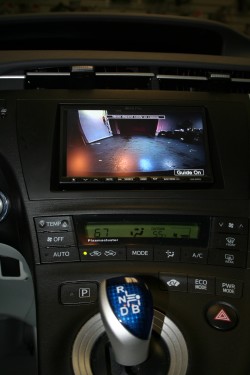 Today's cars and trucks are leaps and bounds safer than they were even twenty years ago: with anti-lock brakes, airbags, side-impact beams, and more, vehicles come from the factory equipped with a ton of high-tech features designed to help keep you safe. But even with all of the technology that is standardly integrated into modern cars and trucks, backup cameras—one of the latest, and most important, safety advances—still typically come on only pricy, high-end vehicles. However, the great news is you don't have to shell out for an expensive model or even a new car in order to get the safety benefits of a rear view camera for your car or truck: just call 919 Motoring instead. In addition to our entertainment and other security electronics, we're pleased to be able to provide our customers with car backup camera systems for their protection. We make rear view cameras accessible and affordable to drivers throughout the Raleigh metro, so call today!
Backup cameras are designed to protect you, your passengers, and individuals outside of your vehicle by increasing your field of vision when you're in the driver's seat. Craning your neck around to look over your shoulder when you're reversing only enables you to see so much of what's behind you. In large trucks and SUVs it can be nearly impossible to see out the back window, and even in smaller cars, items—or individuals—that are close to your bumper or laying on the ground can be easy to miss. Car rear view cameras eliminate these problems. Offering a clear view of everything that's behind your vehicle, backup camera technology can make sure that your path is free of obstacles before you back up. In fact, many systems even include sensors that beep if they sense a nearby obstruction, providing you with both a visual and audible warning! Rear view camera installation can help prevent you from reversing into:
Pets
Small children
Traffic
Obstacles like trees, fire hydrants, bushes, and telephone poles
Nearby vehicles
At 919 Motoring, our team is proud to be able to connect you with the high-tech benefits of vehicle backup cameras. Ensuring you get the safety you deserve no matter what kind of a car you drive, our MECP-certified installers put our nearly 20 years experience to work to connect you with the car rear view camera that can help you stay safe.


The sad truth is that back-up accidents often involve more than just a fender-bender with the neighbor's mailbox. Each year, nearly 300 people die in backover accidents, and half of those individuals are young children under the age of 5. These tragedies nearly always occur in residential areas and parking lots when the driver just couldn't see the person behind them. But with rear view camera installation these unfortunate accidents can be avoided: 919 Motoring can put in a vehicle backup camera so you always know that your way is clear before you reverse. Offering increased safety for you and everyone around you, rear backup cameras can literally save lives.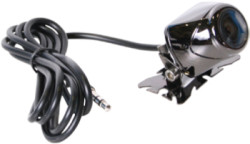 For your convenience, 919 Motoring is available to install many types of backup cameras as a same-day service: drop off your car or truck in the morning, and you can pick it up that same evening with its new rear view camera installed! Combining efficiency, precision installation workmanship, and top-quality rear backup camera products, our team is your clear choice for the best in mobile safety technology. If you're interested in more information regarding car backup cameras and your vehicle, please don't hesitate to call today!
Rear view camera systems are available for both personal cars and trucks and commercial vehicles like limos and buses, so no matter what you drive, we can get you set up with the mobile electronics you need for increased safety. At 919 Motoring, our goal is to make getting backup camera systems simple, straightforward, and affordable for all of our Raleigh-area customers, helping you get the safety you want and the convenience you deserve.
backup camera
rear view mirror camera
backup cameras
rear view camera
backup sensors